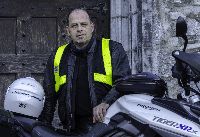 **We are currently closed, and inquiries may not be responded to during this period. Apologies for any inconvenience**

RSA - Approved Driving Instructor , ADI 35678.
RSA - Approved IBT Centre & Trainer .
RoSPA Diploma Certified Advanced Rider & Registered Instructor .
Qualified Trainer .
Insurance Skills Assessments for AON & Liberty = Discounts on your Insurance
Over 34yrs of Biking Experience .

Bookings by Text or E mail
(Please supply your full contact details to be guaranteed a reply)
*Opening times can vary , and are weather dependent.





We supply , Insurance , Gear , School Bikes , Private Training Compound .
We have an up to date modern Training Room and facilities along with a
Private Training Compound - Approved by the RSA .
School Bikes Available , 125cc , 250cc , 500cc , 600cc , 650cc .
With your safety our priority ,all our School Bikes are maintained to the highest order, with Preventative Maintenance Records available.
Helmets , Jackets , Pants & Gloves Provided (Boots excluded)
Call , Text or E-mail , Remember - All you need is your permit !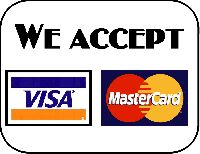 Vouchers Available for anyone to purchase !
Vouchers Available from €40 (covers one hour on your own bike)
The ideal Gift for the "Biker" in your house , remember you are helping them become a safer rider.

We can post these to you after payment is received
(Payment by Bank Draft or Postal Order ,no postage charge)

** Contact us for more details .
** We are now accepting Card payments , in person only .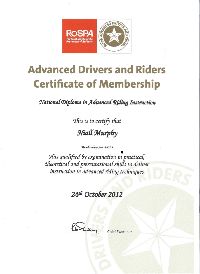 Reasons why you should use us for training !
If you are ringing around to get the best price , thats understandable .
Price is important , but quality training is even more important .
There are a few things we think you should know about us , before making any booking .

We have a very simple but very effective approach to Training people , its seems this has worked for us since we started , with our business increasing every year .
We are Qualified and Registered to deliver Advanced Tuition (less than 20 in Ireland )
We specialise in Motorcycle Training only .
Your safety is always our priority.
Our School Bikes & PPE are well maintained, suitable for Training and safe .
Our Bike to Bike Radio's are modern and easy to use .
Our Facilities are accessible Fit for Purpose and Approved by the RSA .
We tailor the training to match your ability by dealing with you on a 1:1 basis .
We will never ask you to do something that you may not be ready for , or happy to do .
We will never take you out on the road with being completely happy that you are prepared.
We will not put pressure on you to participate in or complete any course .
We want you to enjoy the learning experience , as these are skills for life.
We take every student on an individual basis , and unlike some schools and instructors , we are not interested in rushing anyone through any course .
We want to improve your competence , and watch your confidence grow accordingly .

We guarantee you get what you Pay for .

Quality Training , from a professionally qualified training provider .